Protection Screens Melbourne
Whether you're a business owner, staff member, or customer, you would have seen protection screens in Melbourne at some point in the past year. A common accessory in many retail stores and commercial businesses as we adapt to the new 'COVID normal'. In this article, we are going to take a look at the types of protection screens that are on the market and help you decide which one is right for your business.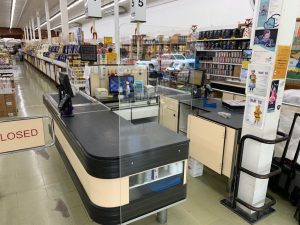 What is a Protection Screen?
A protection screen or 'sneeze guard' is a clear acrylic screen that is used as a barrier to protect employees and the public from coughing and sneezing. They are usually found in checkout areas, reception desks, and countertops where there is a high level of traffic.  Protection screens are designed to be strong, long-lasting, and provide maximum protection against face-to-face exposure.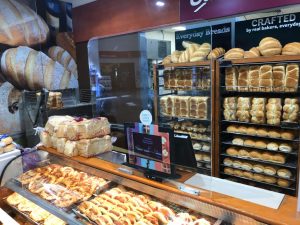 Types of Protection Screens in Melbourne
The most common material used to manufacture protection screens is acrylic perspex. It's a cost-effective solution and will keep employees and the public protected from close interaction where germs can be spread. Perspex acrylic is a lightweight material, can be easily cleaned and sanitised.
They are available in a variety of sizes and shapes and can be custom made to suit the requirements of your business.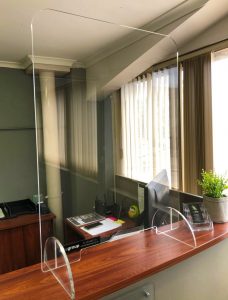 How to Clean a Protection Screen
In terms of maintenance, perspex protection screens are easy to clean. All that is required to clean a perspex screen is a drop or two of sanitiser or detergent (you can also use soap) and use a sponge or wipe to clean the screen. Wait for a couple of minutes to see if there is any spotting or marks left on the screen before using a clean sponge or wipe to remove them.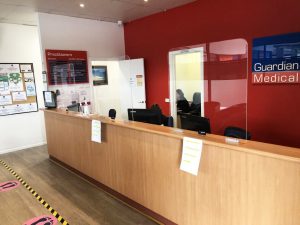 Where to Find the Right Protection Screens Melbourne
If you are in Melbourne or surrounding suburbs, finding the right protection screen for your business is vital for the protection of anyone who works or transacts in your establishment. At NGS Group, we have a team of signage experts that will advise you on the right screen for your requirements and according to your budget. To find out more about our perspex protection screens visit us at ngsgroup.com.au or speak with our friendly team on (03) 9432 7111.