With the evolving digital age, business signage installation in Melbourne is often an overlooked aspect of branding for a wholesome retail experience. There's no denying that emphasising branding is a highly effective marketing method. When properly run, it becomes the direct reflection or identity of your business. And because of impact, signage is an excellent way to convey your company's message to consumers and increase your brand's visibility. Besides, it's one of the most incredible ways to make sure that your marketing mix achieves an improved overall customer engagement.
And what better way to do that than to use our tailored signage installation services in Melbourne at the NGS Group. We can provide your company with visually appealing signs to help you create a brand identity that promotes your enterprise professionally. Keep reading to learn more about what business signage is and how to pick the right one for your company.
What is Signage and Its Purpose?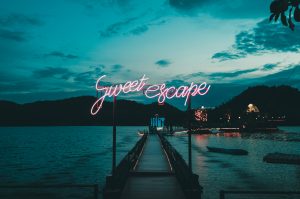 Signage is any business graphic display meant to inform an audience about a brand. Usually, signage serves various purposes, including promoting, identifying, educating, directing, or raising safety awareness.
9 Reasons Why Business Signage Work
Business signs are essential for retailers as they serve as a guide that directs potential customers to your store. Passersby will also be attracted to enter and try your business. Here are 9 tips on the importance of installing business signage.
1.Appearance
Still, not all signs necessarily provide overt messages. Sometimes we use signage to convey implied reasons, such as enhancing a location's overall appearance. For example, you can create mural artwork signage without an advertising objective.
2. Attract Customers
Mounting retail and shop signs, both inside and outside the premises, can draw business to your company. You can also use window displays to attract clients from the outside. They effectively generate curiosity and encourage passersby to proceed inside. Business signs help to assure customers that they are in the right place. Most of all, with the best business signage installation Melbourne service, you can create a great first impression of your company even before human interaction.
3. Business Quality Reflection
Your business signage's legibility, design, and visual impact can directly relate to how people view your retail experience. Branding helps to identify a distinctive business image or style. Whether customers agree your products or service is noble is subjective. However, there's a relationship between how good the sign is and the number of people who believe it reflects quality work. Your company needs to appear of sound quality to bring in the customers.
4. Competitive Advantage
Signage installation in Melbourne is a service that can considerably give your business an edge over other competitors. This advantage is more significant when your competitors are lacking in the business signage area. When selecting between two companies, a customer is likely to choose one with the superior quality sign because it demonstrates a level of professionalism that other businesses lack.
5. Directional and Wayfinding Signages
Vast facilities such as hospitals, manufacturing plants, shopping malls, and hospitals need directional signs. Customers and visitors are less likely to get lost with these building signs in place. Wayfinding signs can prevent potentially harmful situations for your brand's publicity. Event managers can also leverage directional signs for large-scale outdoor events with multiple entrances or buildings.
6. Health and Safety Signage
You've probably come across health and safety signs in nurseries, offices, workplaces, and schools. Signage is one of the primary means of conveying health and safety information. They are used to issue warnings and provide information about potential safety hazards.
7. Identification
Simply put, signs help people to identify or recognise a brand or location. For example, signs can help you identify which washroom to use. Concerning brand identity, Coca-Cola is a perfect example of a company that has become recognisable by incorporating high-street signages in its marketing mix. The same goes for franchises and chains that use the same shop fronts to promote brand recognition in all their locations.
8. Impulse Sales
Most shoppers are inclined to buy products depending on their perception of a business. Relatedly, customers believe the quality may be better if they are met with better-looking business signage. This can directly influence the conversions in prospective buyers to actual sales.
9. Marketing and Advertising
Many organisations use signs for advertising and marketing their brands. Although billboards may initially seem like the obvious solution for enterprises, you can still use other signs for this purpose. Digital outdoor signage solutions and building wraps are other successful alternatives to advertise your brand. The advancements in the wide format printing industry now allow you to put large vibrant prints almost anywhere.
What to Look For When Choosing the Right Signage and Signage Company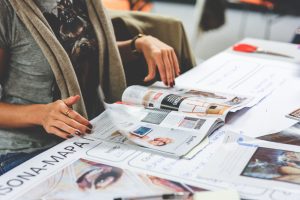 An attractive, distinctive, and appealing sign can boost the visibility of your brand. Being more visible will not only give you a significant edge in a competitive market but also increase your sales. So, if you are starting a business or you have it in mind, business signage can earn you immense profits. As a 23-year corporate and retail branding icon in Australia, we've learnt that there are points to consider before you mount business signs. Read on to discover for yourself what to look for in the right signage and signage company.
Simplicity
One of the core strategies at NGS Group is to keep things simple. A simple but succinct sign provides details of your business offerings without boring the audience. For example, we can tailor your signs to include essential features and benefits about your products or services that your competition doesn't offer. Making it too hard to read will discourage potential customers from stopping and reading your signage. This is particularly vital for distant-positioned signs.
Be Careful of the Design
Go for a design that will engage your prospective customers. There's a full-fledged design team at NGS Group that creates impactful and engaging sign designs. This increases readers' interest, developing a sense of need for your offerings. A business signage design that emphasizes product identity will give your brand a greater reach.
Location
Positioning your signage strategically makes all the difference. One of the reasons companies choose customised signs is to boost their presence on the market. Your sign's installation complements its purpose. More importantly, observe zoning and lease regulations when mounting your signs.
Innovativeness
Using smart digital business signage solutions can give your company a competitive advantage in the market. NGS Group offers the latest innovations in the business signage realm to effectively promote your retail experience. For instance, you can choose from our wide-ranging indoor and outdoor slimline LED Screen options to create customised signs that'll catch your customers' attention and attract new ones.
Moreover, all our panels are inclusive of internal software so you can control the content remotely. Still, we can install display screens in multiple places with centralised system control. It means you can target your message based on the location of each screen and upload all the content from one place.
From shop window displays to shopping centre TV-based displays, NGS Group's LED signage selection is a pocket-friendly advertising medium, making it a great investment for your company.

Updates & Maintenance
With time, your signage's theme, colours, and overall design can be boring to look at. It is vital to flow with the changing times if you want to have an edge over your competition. Tweak your current business sign to adapt to:
Latest trends in fonts
Graphical systems
Colours to keep your brand fresh and vibrant in the eyes of your current and prospective customers
Talk to our customer representatives at NGS Group to learn how our indoor and outdoor slimline LED selection can deliver signage solutions with unparalleled adaptability. Our shopping centre video display screens come with the convenience of countless and seamless updates. When you choose our signage installation Melbourne service, we'll train your staff to run these updates. You can refresh your signage from time to time without the cost of hiring an expert.
NOTE: Maintenance matters. Don't forget that unavoidable weather elements like wind, heat, and rain have an impact on your business signage. They can cause your signs to wear out and become less attractive. To ensure your signage keeps its marketing sway, be sure to refresh its physical appearance.
Pick Colours Wisely
Matching the right font and colour for your signage is another key point. Colour can make or break the appeal of your business sign, and it is essential in promoting your company's brand. You'll also want to factor in flexibility and longevity when selecting the colour and font of your signage.
Use the Right Words
A strategically worded sign that delivers precise information about your products or services generates more market influence. This means you'll have more customers. When wording your signage with us, for example, we'll help you create a proper headline, followed by an explanatory text, and wrap it up with a catchy call to action.
Emphasising Your Identity
Your sign should highlight your business's identity. In today's world, competition is inevitable. No business exists without competition, which is why it is vital to emphasise your business' identity when utilizing customized signs as a marketing tool. Your customized sign should emphasize who you are in the market and what makes your brand better or unique compared to others.
Choosing the Right Material
You must factor in the right material for your business sign to ensure its durability. Aluminium is one of the best materials for outdoor signs. Its water-resistant qualities make it an ideal choice for outdoor usage. Also, it does not rust. Although aluminium is thin and lightweight, it is strong and gives a stylish impression. Other materials commonly used to make custom signs may include vinyl, corrugated plastic, foam board, and foam core, wood, acrylic, coroplast, PVC, and metal.
If You're Looking For Signage Installation in Melbourne Talk to us First
Business signage installation in Melbourne is an essential part of your retail marketing mix. And marketing is vital for plenty of reasons. It helps to nurture identity, which defines branding. Besides, the right business signs can inform people about your enterprise before they even step foot in the storefront. Trust the NGS Group's sign makers to deliver exceptional results because we're committed to producing premium business signage using quality materials and superior craftsmanship.