In this computer age where millennials are quickly dominating the world, digital signage is becoming a reliable source of information for potential buyers—to research the products and services they intend to buy. Digital signage is an electronic sign that conveys information to a target audience. It uses LCD LED and projection technologies to display content, such as videos, images, etc.—to engage, and inform potential customers. We'll walk you through different types of interactive digital signage in Australia and their benefits in this post. So let's jump right in.
Types of Interactive Digital Signage and Their Benefits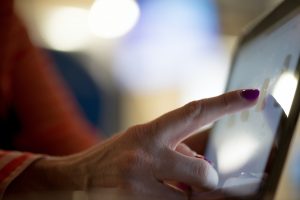 1. Touch
Touchscreen technology has made digital signages more interactive than ever. That's why most of the commercial-grade digital signage displays allow consumers to interact with them through touch.
Additionally, this type of digital signage allows prospects to browse and manipulate information on displays. Usually, these digital signage solutions are common or used in ad campaigns, wayfinding and self-service kiosks.
2. Gesture/Motion Tracking
Interactive gesture control capture movement in front of them. So the cameras in the installations record the type and speed of the motion being made and then activate a corresponding reaction on the screen.
Gesture control is not a common form of interactivity in the signage platform. However, advancements in this technology could see it becoming essential to most businesses. For example, gesture or motion tracking is commonly used in in-store virtual browsing, shopping, and interactive advertising.
3. Social Media
Social media has been the backbone of interactive signage for many years now, allowing engagement and screen content creation. However, social interaction depends on the campaign and the target audience. An excellent example is using hashtags on social media posts and have them appear on screen after the moderation process is complete.
4. Mobile
Most campaigns are created using mobile devices. Heck, some phones even come with applications that allow users to manipulate screen objects or objects. The sites displayed on the billboards can instigate users to browse through the applications and websites.
You can use digital signage technology to display games on screens and persuade mass participation in a campaign offered to a nearby digital billboard.
5. RFID/NFC
Radio Frequency Identification (RFID) and Near Field Communication (NFC) achieve similar results but have minor differences. They both use passive chips that interlink with the frequencies—radiated by smartphones to deliver information or stimulate feedback.
This technology is becoming popular—thanks to contactless payment applications incorporated by leading phone companies. However, this isn't the best for interactive advertising campaigns because most phones do not support contactless payment technology.
6. Augmented reality and Visual Recognition
Augmented Reality (AR) has improved interaction by integrating three facets—a combination of a real and virtual world, real-time interaction and precise 3D recording of real and virtual objects.
This technology uses various sensory modalities such as auditory, haptic, visual olfactory and somatosensory, etc. most businesses use it for visual identification and giving suggestions to the users.
Change How Your Business Interacts with Customers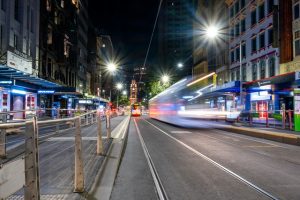 Digital signage in Australia is changing the way businesses are interacting with customers. Using the best digital signages in Australia, you can change how your target customers perceive your brand and build trust upon that foundation.
At NGS Group, we only create effective signages that are noticeable from a distance. So please check out some digital signage services and how we can improve your business.